Home
Drop Scones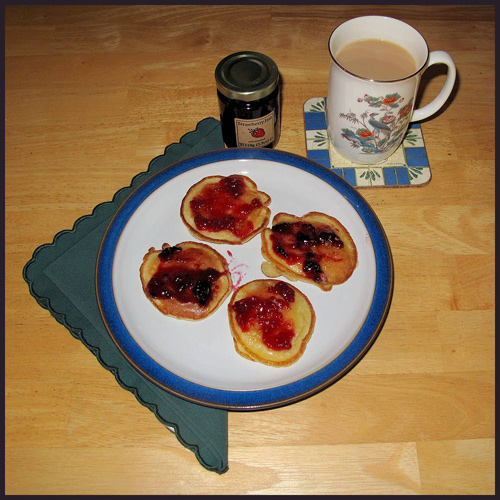 4 oz (110 gm) plain flour
2 level teaspoons baking powder
1 oz (30 gm) caster sugar
pinch of salt
1 egg
¼ pint (140 ml) milk
1 tablespoonful of cooking oil (keeps scones moist)
Sieve together all the dry ingredients.
Beat in the egg, then the milk.
Stir in the cooking oil.
Grease and heat a griddle (or frying pan).
Test by dropping a small spoonful of mixture onto the griddle.
If it bubbles the griddle is ready.
This simple recipe makes about 20 scones. They soon go!
If you double the quantities, don't double the amount of baking powder.